On March 8 & 24, two groups of International students of IGR-IAE Rennes, University School of Management visited the company Grain de Sail's brand new chocolate factory in Morlaix.
Grain de Sail was founded in 2010 in Morlaix, Brittany by twin brothers who are experts in renewable energy. Their ambitions: to select, produce and sell great gastronomic products to cross-Atlantic consumers using the world's first modern cargo sailboat.
The range of chocolates and coffees expanded and the company grew allowing Grain de Sail to actually build the cargo sailboat. The first coffee roasting facility opened in 2013, followed by a chocolate factory in 2016. They set sail for the first transatlantic crossing in November 2020.
From the new gallery open to the public, the students discovered the history of chocolate, recorded testimonials from cocoa producers and partners. The unique exposition offers to visitors to see the genuine production line through the windows alongside the visitors' path.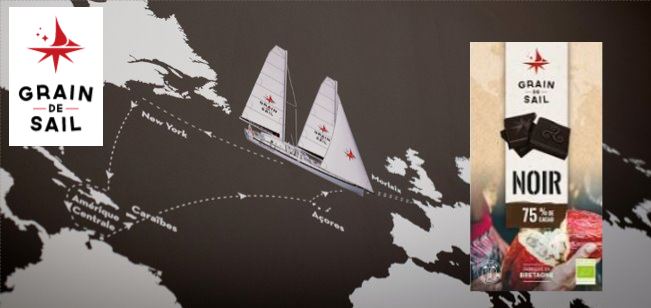 Last but not least, Chef Alain, a production manager, gave the Chocolate bars' Lab experience to our students. While he explains in details the tips and specifics of chocolate bar making, this experience allows participants to personalize their own bars.
What is the Grain de Sail company? Importer, food processor, sea carrier, ship owner ? For sure, the experience was a tasty fieldtrip and an amazing case study for our students.
The adventure continues and the second boat (10 times more carriage than the first boat) should sail by the end of 2023.
Thank you to the Grain de Sail's team for their support and warm welcome.
Check out the photo album here :