There are many reasons to study at IGR-IAE Rennes: the quality of the programs offered, the study environment and active research, as well as Rennes itself, a city where life is pleasant, close to historic sites, where you will meet people from all over the world in a friendly atmosphere, attend innumerable cultural and festive events.
Welcome to Rennes, welcome to IGR-IAE Rennes!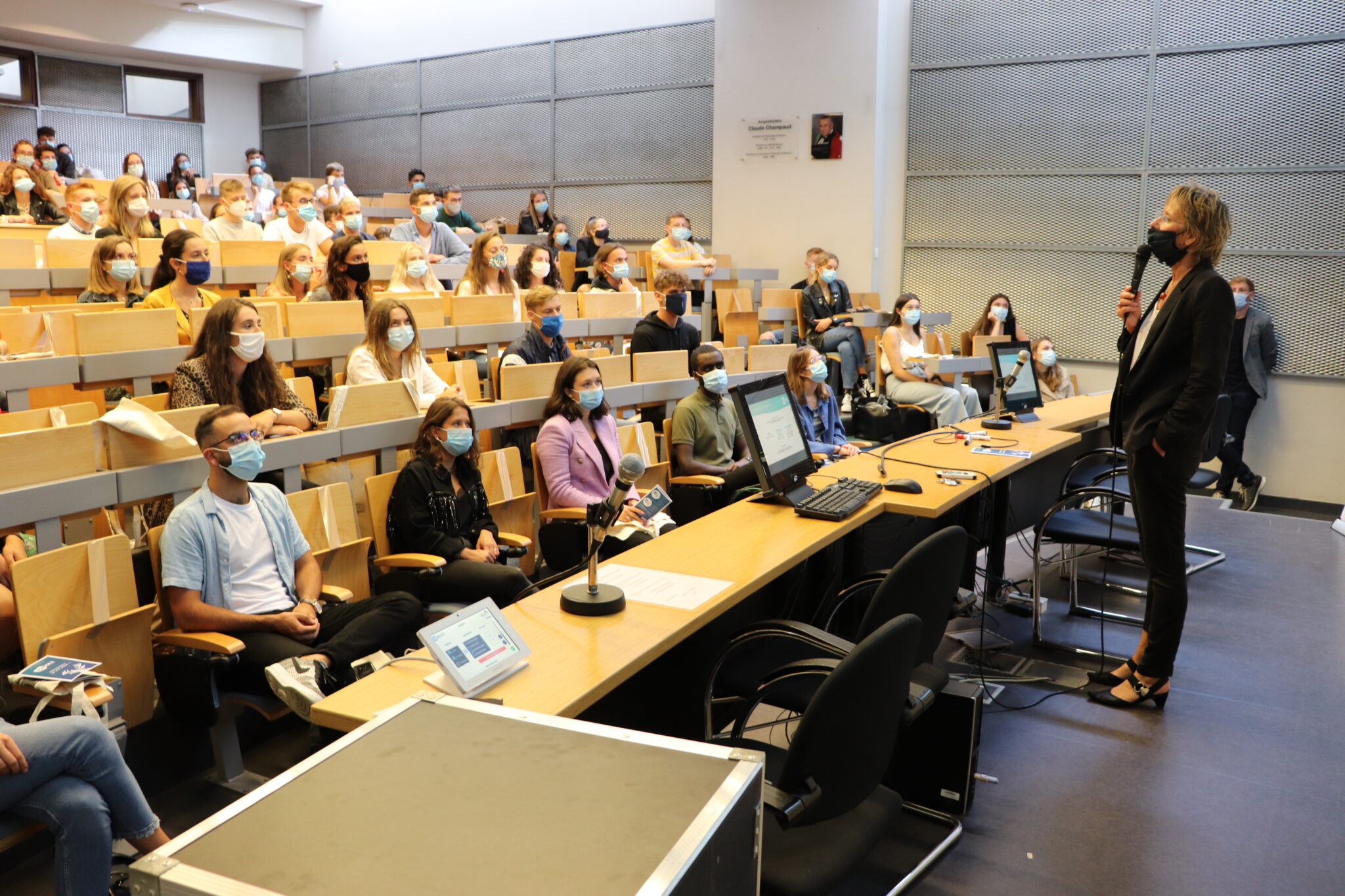 Living in Rennes and Brittany
Rennes, France's tenth largest city, is just the right size for citizens and visitors alike to feel at home. 
Rennes was elected 3rd out of 44 student cities, with criteria such as course offer, student life, attractiveness and quality of life. Our city even ranks first for the quality and diversity of university programs offered or high employment rate. 
Rennes is famous for its academic environment, with a dense network of universities, Grandes Écoles, research laboratories, and R&D centers. The city's thriving economy goes hand in hand with its role as a political, judicial and administrative hub,and tops the "barometer of attractive cities". It is also famous throughout France for its vibrant arts and entertainment scene. Festivals, concerts, shows, exhibits, sports events: there is always something going on in Rennes! 
Rennes can also boast of a rich and varied historical heritage going back thousands of years. Rennes is Brittany's historic ''capital'' city. Its development has always been closely linked to that of Brittany itself, a region with a strong identity, full of traditions, history and legends. Brittany attracts over 12 million visitors annually and is the second most visited region in France.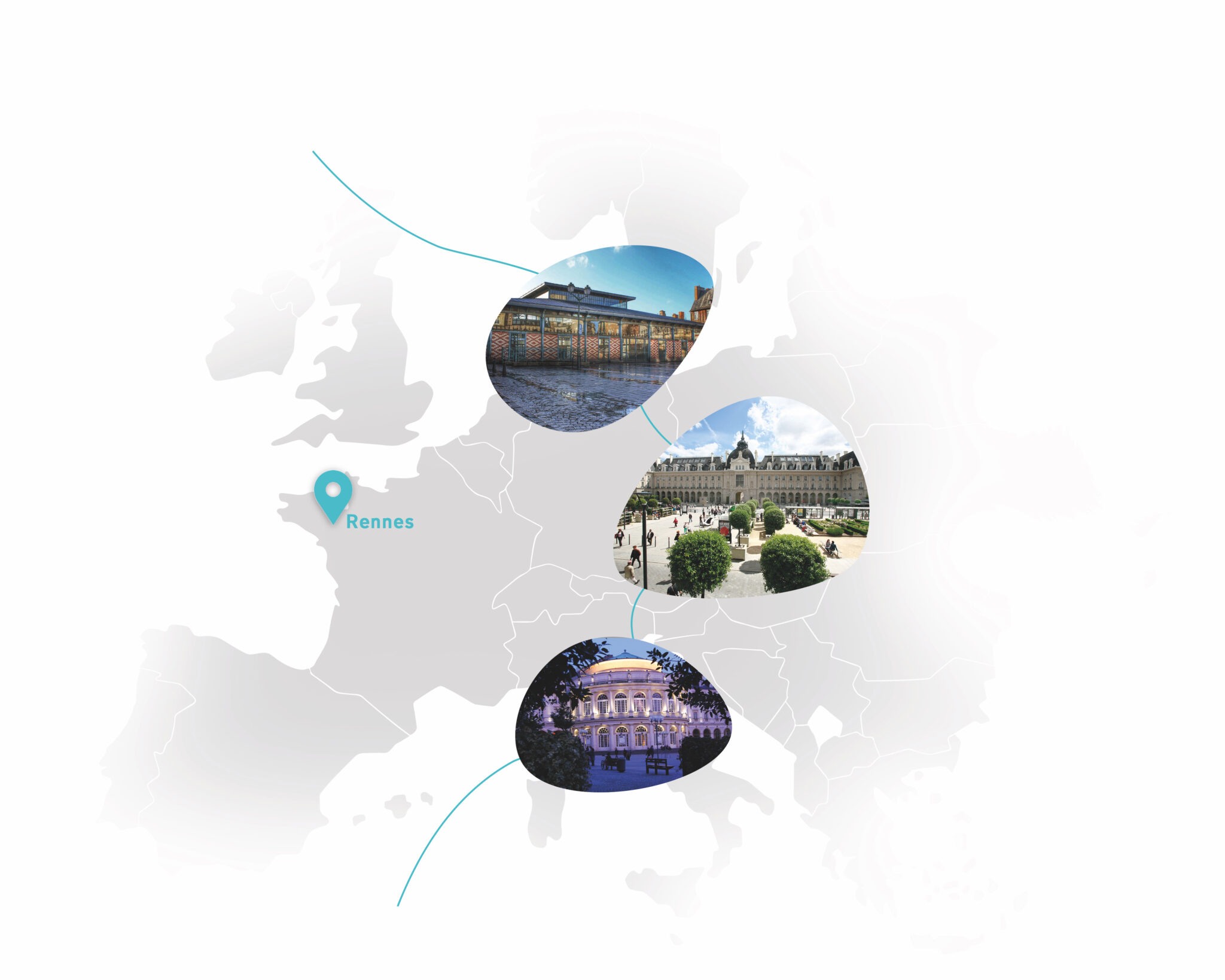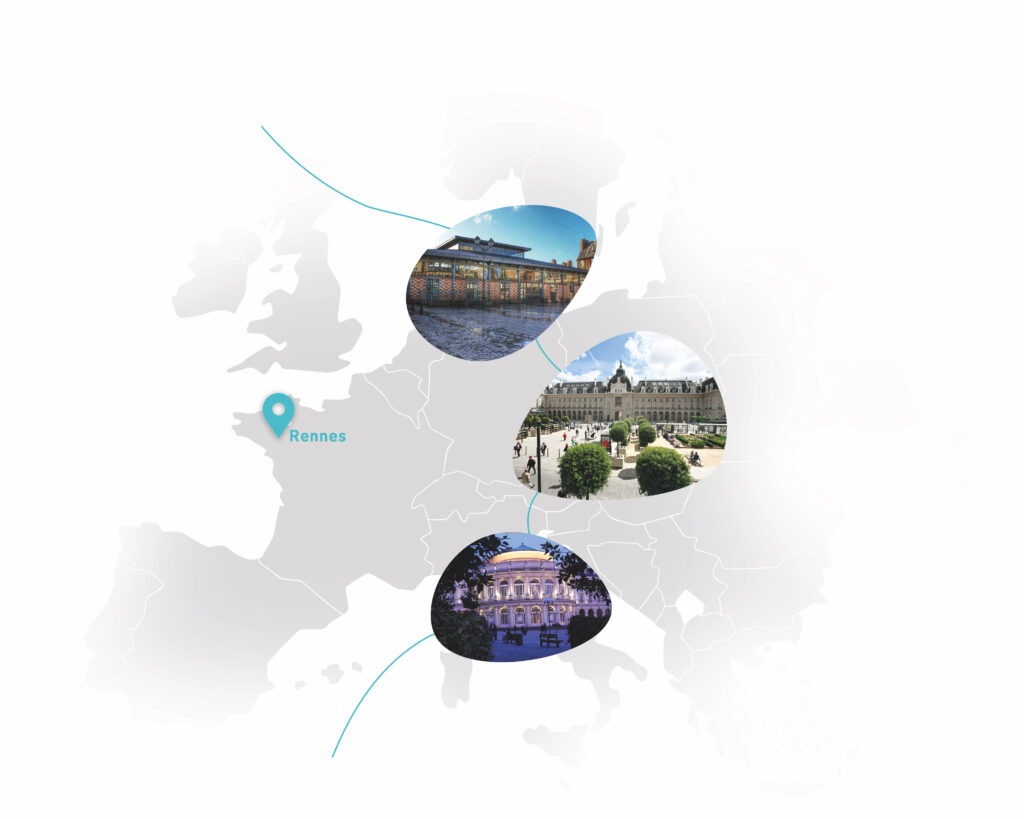 Direct access by TGV train from Roissy Airport (Charles de Gaulle) to Rennes is both easy and convenient, just like access from Paris to Rennes (a 1.5-hour trip by TGV train at least every hour, from 7 AM to 8 PM), Lyon (4 hours) or Lille (4 hours). It is also possible to fly directly to Rennes-Saint-Jacques airport, a 15-minute bus or car ride from downtown Rennes.
1.5-hours by train from Paris 1-hour flight from London, 1 ¼ hour flight from Brussels, 1.5-hour flight from Barcelona or Amsterdam, 2-hour flight from Rome and Dublin.

Students accepted in the Master's programs and exchange students, are given the possibility to be housed in the student dorms
located on campus for the entire academic year via a simplified procedure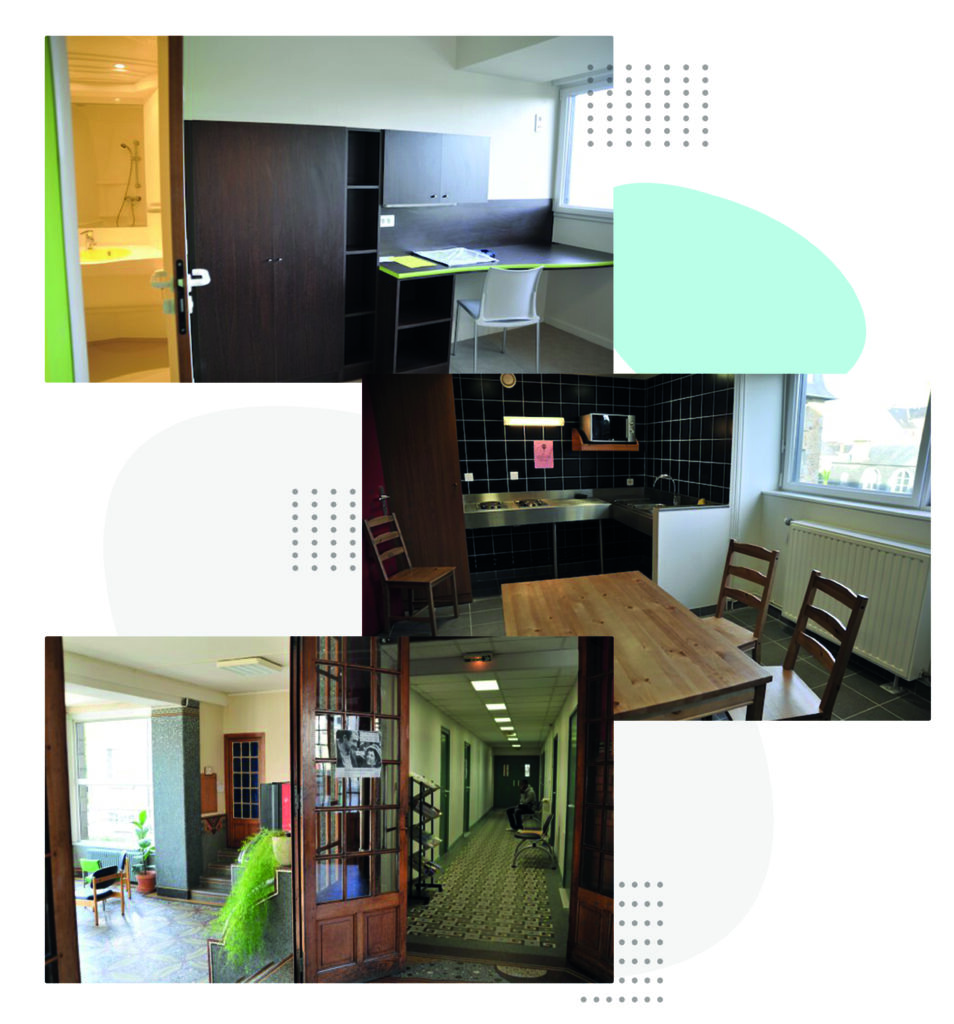 The CROUS, the official French student welfare organization, runs these affordable residences .
Due to renovation works in the residence halls, the number of accommodations is limited for the upcoming academic year.
A 10-15 minute bus ride from any of the residence halls will take you directly to IGR-IAE Rennes.
The rent per month of 244 euros (rent for the 2022-2023 academic year) is the least expensive accommodation for students available in the city.
Student coordinators will give all the details on room reservation procedure.
Students can also look for accommodation on the private market. Information on apartment search in Rennes has been put together by the CMI (International Mobility Center) in order to help them. They can also receive advice from the IGR-IAE Rennes international student coordinators.
Visa and Student Residency permit
Citizens of a European Union member state
No residence permit is required to work or study in France (exceptions for citizens of Romania and Bulgaria who need prior authorization from the Prefecture to work).
Centre de Mobilité Internationale de Rennes
The CMI Rennes helps students with visa validation and renewal of their residence permit.
Préfecture agents are present at the Cité Internationale from September to December. the CMI also works in partnership with OFII.
Rennes International Mobility Center 
Université Européenne de Bretagne (UEB) 
1, place Ricoeur – 35 000 Rennes
https://cmi.univ-rennes.fr/en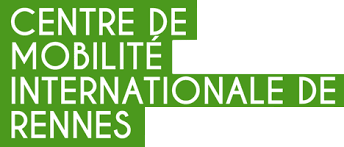 The Communication and International Development office recently released a Welcome Guide for our international English- speaking students.
In this guide our students will find all the contacts, information or tips they need to successfully start their academic year in Rennes.